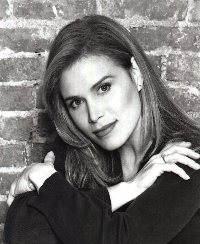 Conceived in Africa, born in New York City, and raised by her adoptive parents outside of Boston, Clarissa began to sing at age of 5, began writing her own songs at the age of 15 and did her first original 24 track recordings at the age of 17. To further her career, she moved from her family home to Manhattan where she began session work on numerous commercial projects and demos for songwriters and jingle houses. She also performed live with various artists (Amy Grant, Deborah Gibson, Brenda K. Starr, Isle of Lucy) at places like The House of Blues in L.A., The NARM convention, The Ed Sullivan Theater, and The Westbury Music Fair, N.Y. Clarissa was recently seen on VH1 playing with her band at The Bitter End in NYC. She also recently did a live performance along with renowned composer Marvin Hamlisch, and Rudy Gatlin at a celebrity filled benefit to help raise money for cancer research held by The Susan G. Komen Breast Cancer Foundation.

Clarissa has written and worked with Mariah Carey, producer Gary Cirimelli (worked on projects with Celine Dion, Mariah Carey, Kenny Loggins, New Kids On The Block, and many others), producer Walter Afanasieff, producer Ed Tuton (Alana Davis, Eagle Eye Cherry). She signed a publishing deal with Sony Music in 1993 and did an Alternative CD and two videos for 550 Records in 1995.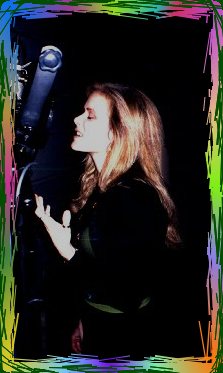 Clarissa completed an original duet with Gary Cirimelli called "We Will Always Survive" (©1997 Bettis/Cirimelli/Nilsen) which is the first cut featured on the "Friend's For Life- Men and Women in Harmony" CD, a Polygram release, also featuring such artists as, Elton John, Aretha Franklin, Quincy Jones, and many more for the benefit of breast and prostate cancer research. She has since been performing, for well over one hundred thousand people, a solo version of the song, "We Will Always Survive" for The Susan G. Komen Breast Cancer Foundation at many Race For the Cure® benefits across the country as well as various teas and dinners for the survivors of breast cancer and for everyone afflicted by the disease.
The desire to affirm her own creative endeavors and development has lead the artist to reconstruct and refine her writing, vocal, and performance skills, as well as her at home recording studio. It was this same equipment that had helped her gain a working knowledge of the technical aspects of programming and engineering in her very early years, and has once again become a part of the exploration in her own musical expression.